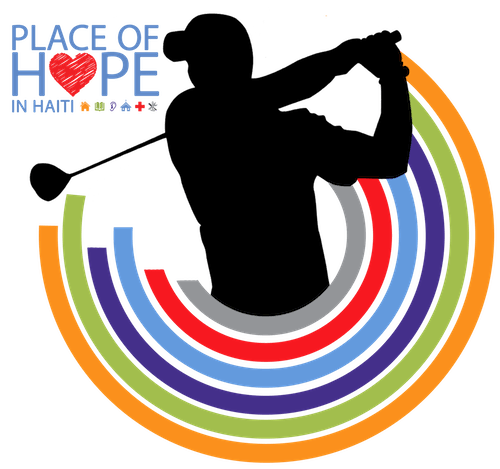 Drive For Hope Golf Tournament
– Scroll down for more Info

Together we can complete the Circle of Hope for a child in Haiti
EVERY CHILD DESERVES A CHANCE TO SUCCEED
At Place Of Hope In Haiti we provide more than food, shelter and clothing…We provide the opportunity for a child to have a bright future. Locked inside of every child is the potential to succeed, however due to a lack of basic resources and training many children in Haiti will never reach this potential. At Place Of Hope In Haiti we provide the basic resources and training that the children of Haiti need so that they too have a chance to develop to their highest potential. Now because of your love and ours these children of Haiti have the chance that every child deserves.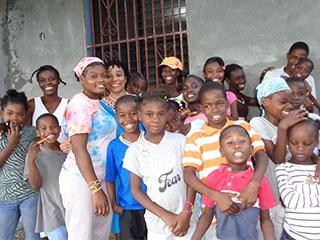 Our Vision
To care for the needs of as many children as possible who are orphaned or homeless in Les Cayes, Haiti. Also, we will reach out to others in the community in need of spiritual and medical support.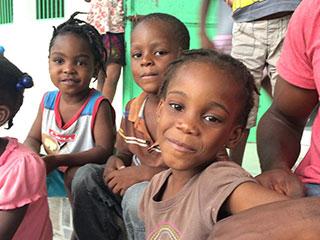 Our Mission
Manage an orphanage that takes responsibility for the total care of the children we serve by providing a safe, meaningful, loving family environment and a path for them to become productive citizens in the community.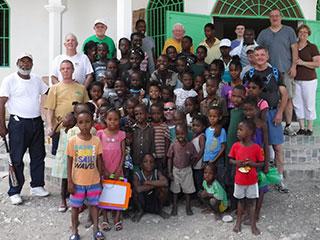 Our Hope
Is that you will join us by helping support the mission and vision at Place of Hope. Consider sponsoring a child or supporting through our other options, and give the children of Les Cayes a chance to succeed.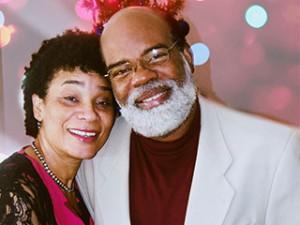 As Andre grew into a man two missionaries, Larry Pawson and Johannes Shuer, helped Andre by paying for him to go to school and getting him a job where he received training as he input data at a hospital. Andre later was given a job working for the United Nations where he was responsible for the distribution of relief.
Place Of Hope first began as a small rented house, just big enough for some children to come for a meal, and receive clothing and assistance in paying for their school fees. In 2003 a larger house was rented and for the first time children could actually come and live full time at Place Of Hope. In 2004 through the generous contributions of many supporters Andre was able to purchase land and begin construction of the new compound, which is today known as Place Of Hope In Haiti. Our staff has a unique compassion for orphans, especially Wilna who was one of our original orphans herself.
Today, Place of Hope is able to house up to 70 children, we have a new medical facility, vocational training facility, and a K-5 education. Place of Hope is well on its way and has now been helping the children of Haiti for more than 25 years!
Full Walk-through Tour 15 min – Place of Hope in Haiti
Every Child Deserves A Chance To Succeed