For us it's not just a theory
it is personal.
Place of Hope in Haiti is located near Les Cayes, Haiti, and was founded by Andre and Ange Forges in 1989. Andre and Ange grew up in Haiti and are very familiar with the challenges faced by Haitian children. Even as a young boy, Andre felt a calling to help the other children and would often bring them to his small house to share what little he had with them.
As Andre grew older, two missionaries, Larry Pawson and Johannes Shuer, helped Andre by paying for his school and getting him a job where he received data input training. Andre was later given a job working for the United Nations where he was responsible for the distribution of relief.
Place of Hope in Haiti first began as a small rented house. It was just big enough for some children to come for a meal and receive some clothing and assistance in paying their school fees. In 2003, a larger house was rented and for the first time, children could come to live full-time at Place of Hope in Haiti. In 2004, through the generous contributions of many supporters, Andre was able to purchase land and begin construction of the new campus, which became known as Place of Hope in Haiti.
Today, Place of Hope in Haiti is able to house up to 70 children. Not only does our home provide basic needs and a safe environment for our children, but we have developed our campus to include our Hope Church, Deaf School, Medical Center, and our Education & Vocational Programs. Our children learn responsibility and how to be self-reliant. Our programs provide them with strong spiritual, scholastic and vocational education. Traits that will help them succeed in life. For over 30 years Place of Hope in Haiti has been building a bright future for Haiti by educating its children.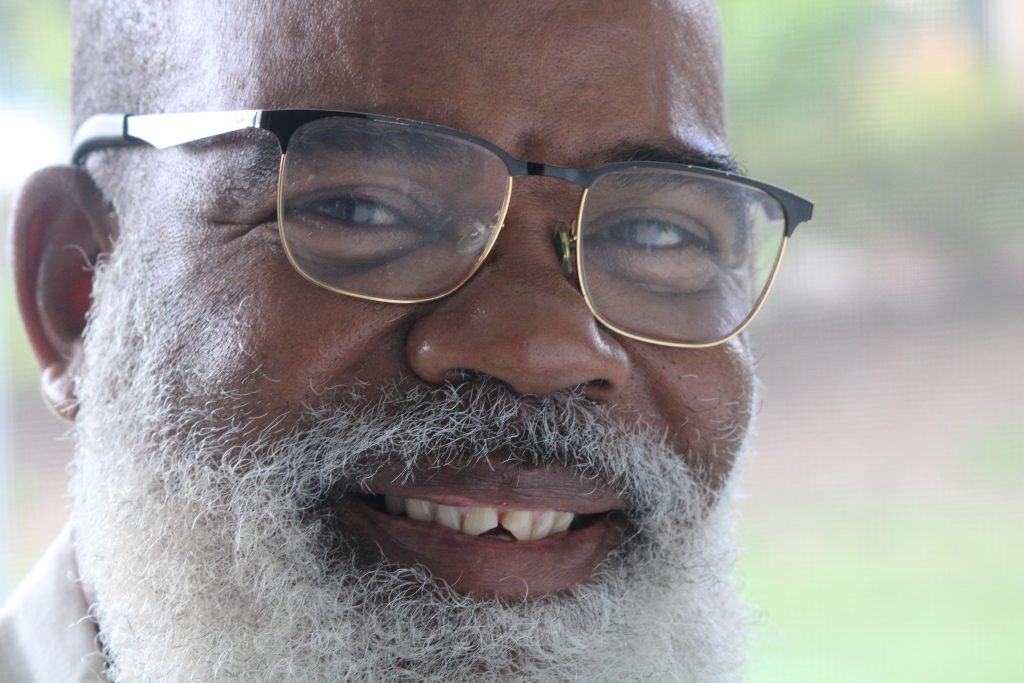 Barry is thrilled to be rejoining the POH board, where he will serve passionately as the chairman. A resident of Naples, Florida since 1989, Barry's personal life is rooted in love and family. Married for over 32 years, he's a proud father to three children and has the joy of being a grandfather to four.
Together with his wife Cori, Barry actively serves in the youth department of their local church. His close friendship with Andre, dating back to 2000, has been instrumental in supporting POH since its inception at its current location. Barry's heart for missions is profound, and he brings to the POH team an unwavering passion for Haiti, complemented by 15 years of valuable experience in property management.
Today, Barry and Cori are the proud owners of a business in Naples, specializing in home repair and remodeling. Barry's frequent travels to POH allow him to use both his heartfelt ministry and skillful construction capabilities to contribute to various projects. His commitment is profound, and his vision is clear.
If you were to inquire about Barry's leadership plans for the new POH team, he would respond with conviction: "Trust in the Lord with all of your heart and do not lean on your own understanding; in all of your ways acknowledge Him, and He will direct your path." Proverbs 3:5-6. These words not only define his spiritual ethos but also illuminate the guiding principles that will steer his role as chairman.
Kelly's journey has been marked by a profound dedication to those in need, especially medically and emotionally challenged infants and children. A longtime foster parent, her nurturing spirit has provided comfort and stability to those most vulnerable. Her professional life in social work is characterized by an unswerving commitment to uniting parents and children within the foster care system, a testament to her genuine heart for children at risk.
Her compassion doesn't stop there. Throughout her life, Kelly has actively engaged in street and prison ministries, reflecting her deep and abiding passion for missions and working within the mission field. This calling is infused with an understanding of human complexity and a relentless drive to make a positive difference.
In her personal life, Kelly's love and care are equally manifest. Married and blessed with five children and four grandchildren, she has taken on the formidable task of homeschooling three of her children. Her strong background in teaching and education is not just a profession but a calling. Kelly adores the process of making learning creative and exciting, illuminating the path of knowledge with innovation and joy.
Kelly's multifaceted life experience paints a picture of a woman driven by love, guided by faith, and committed to the service of others. Whether in her home, her professional endeavors, or her ministry work, Kelly's passion shines brightly, offering hope and inspiration to all those fortunate enough to cross her path. Her life is a living testament to the power of empathy, dedication, and purpose-driven action, leaving an indelible mark on the hearts of those she serves.
With almost four decades of rich accounting and financial advisory experience, Michael's return to the POH board as Treasurer is a thrilling next chapter in a career defined by expertise and integrity. A native Floridian with an education anchored in financial acumen, Michael's bachelor's degree in finance from FSU, and his CPA certification obtained in 1987, sets the stage for his exceptional professional journey.
Upon relocating to Naples in 1993, Michael embarked on a new path with A.G. Edwards and Sons as a financial advisor. His entrepreneurial spirit led him to start his own financial advisory firm in 2006, a testament to his skill and vision within the financial landscape.
Michael's personal life is beautifully woven with love and faith. Married to his wonderful wife Ana, and blessed with two children and four grandchildren, his family life is a source of joy and inspiration. Michael's spiritual journey is profound; having come to Christ in 1985, he experienced the transformative new life promised to all who trust in Him (2 Corinthians 5:17).
His role within the POH board isn't merely a professional endeavor but a heartfelt mission. Michael is both humbled and honored to live out the principles encapsulated in James 1:27: "Religion that is pure and undefiled before God is this: to visit orphans and widows in their affliction, and to keep oneself unstained from the world." His commitment to these values is not just in words but is reflected in every facet of his life.
Michael's story is a resonant blend of professional excellence, personal warmth, and spiritual depth. Whether in the boardroom, at home, or in service to others, his life is a meaningful tapestry of dedicated service, loving family commitment, and unwavering faith. His return to the POH board is not just a professional milestone but a continuation of a life lived in purposeful alignment with values that transcend the ordinary.
We invest your donation into long term efforts that help prepare children to lead the needed change in Haiti.