It all starts with a spiritual foundation.
Start children off on the way they should go, and even when they are old they will not turn from it.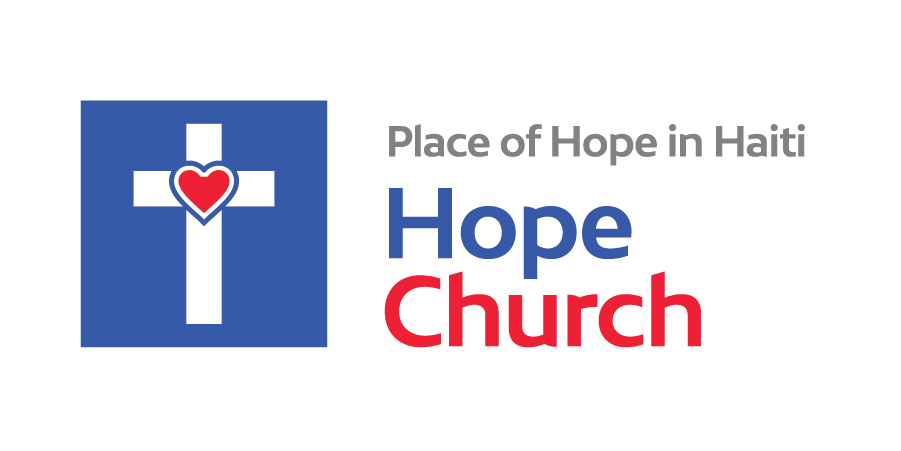 A first class building with seating for over 300, Hope Church is the epicenter. Our pastors share encouragement, material resources and spiritual guidance with the children who live at Place of Hope in Haiti and those in the surrounding community.
We provide:
Several community outreaches per year for pastors, men, women and children.

Marriage and Baptism ceremonies performed

Weekly church services and bible studies

Food distribution to thousands in the community and church family

Financial support for education, housing, and natural disaster relief
Stats About Churches/Missions in Haiti
60% of Haiti's population is Roman Catholic.

30% of Haiti's population is Protestant.

Protestant missionary groups have been in Haiti since the early 1800's.

Many schools in Haiti are operated by churches.

Church Schedule and Hours:
Tuesday Pastor Madsen is here from 3:00PM - 7:30PM with office hours from 3:00PM - 5:30PM Choir practice from 4:00PM - 6:00PM. Prayer service is held from 6:30PM - 7:30PM.
ThursdayChoir practice is held from 4:00PM - 6PM. Bible study is from 6:00PM - 7:30PM.
SaturdayChoir practice is from 10:00AM - 11:30AM.
SundaySunday school is from 8:00AM - 9:00AM. Worship Service is from 9:00AM - 11:00AM.
The Plan:
We invest your donation into long term efforts that help prepare children to lead the needed change in Haiti.


Provide quality education & vocational training


Instill faith based values and life skills


Remain a transparent, fiscally sound & efficient organization