Giving to the Community

Thank you Bay Presbyterian church because of your contact we were able to receive 100 boxes of MannaPacks from Samaritans purse. In which we were able to distribute to our staff, those that attend Hope Church as well as those in the surrounding community. We also received two boxes of bagged toiletries(25 each) 10 (5 gallon) buckets of rice, and one (5 gallon) bucket of corn from other organizations.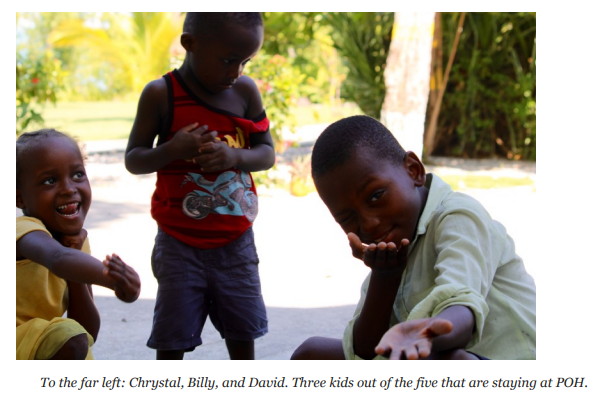 The POH kids had really connected to the family that was seeking aid from the earthquake. They have been so welcoming and kind to the family. Making them feel at home sharing meals and clothes with the family. But Andre realized that them staying at POH wasn't a solution to the family's problem. They needed the wall of their home to be rebuilt in order for them to return home. Enough money was given to the family in order for that to happen.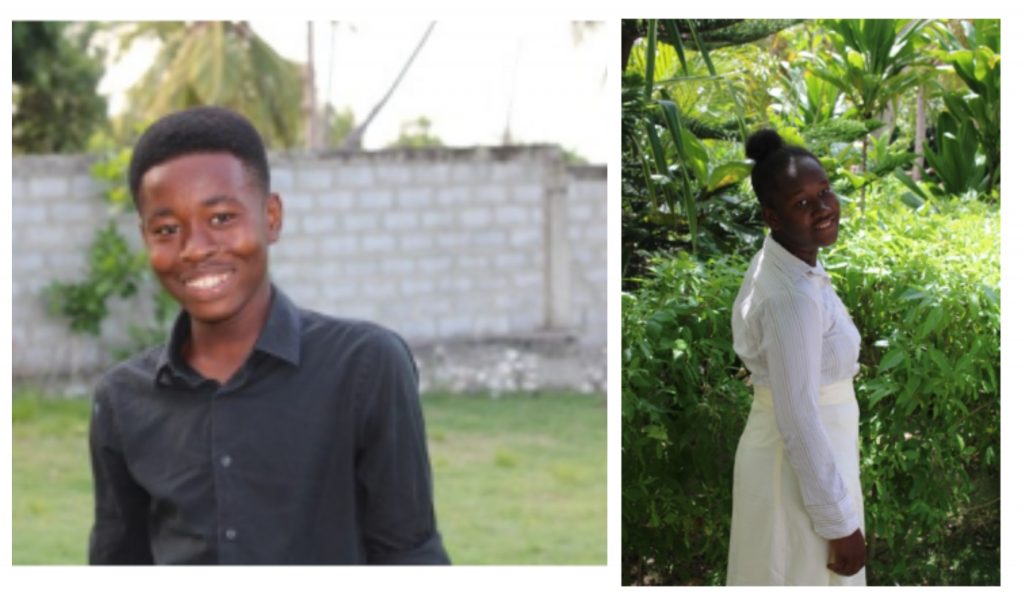 The President
The idea of having a spoke person for the kids of POH came from Julot. He was tired of the kids at POH being misunderstood and not being heard by the adults and he knew that my stay at POH was coming to an end so I couldn't keep being that bridge. "We need a President for the kids," he told me. " Someone that can represent the kids." And he went on to talk about the benefits of having a president. I was already sold on the idea and was excited to share it with Andre. There is only so much that Wilna and Denis can do and handle at a time and having a president wouldn't just help the kids but it would help the staff out tremendously as well. After sharing with my dad, we held an election and gave the kids all sheets of paper to write down the name of a POH child they believe would be a great candidate. The qualifications were simple, the child had to be at least 15 years old and also a good student to be a candidate. After all the ballots were in it was clear who the winner was going to be. Jessica had more than three times the votes than everyone else. She is well respected by the staff and the girls, Wilna, Jr., but didn't want the position and neither I nor Andre wanted to force the position on her so we went to the next person which was Pistoal (Top), and as vice president Tassline (bottom).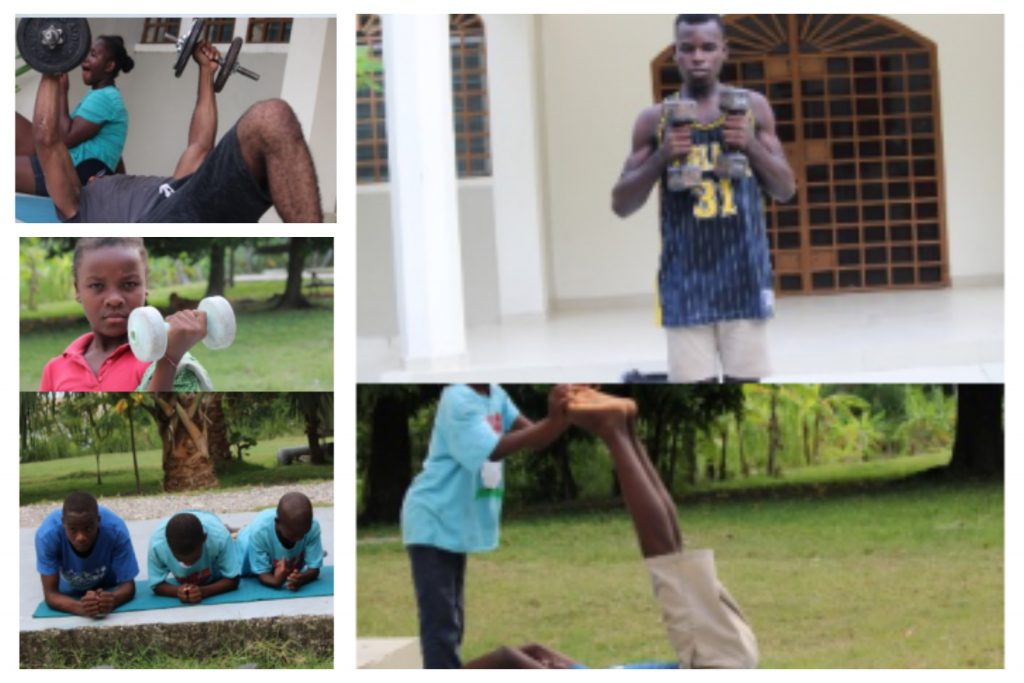 Staying Fit
I was ecstatic when I stumbled on workout equipment during my stay at POH. I'm about to get married soon so I have to keep myself in shape and with Wilna's great cooking, I noticed I was slipping a bit. But nothing a few dumbbells and yoga mats couldn't fix. The boys were mostly focused on working out the upper body while those workouts intimidated the girls, the girls were mainly focused on lower body workouts.
A True Story
My father once told me a story about a woman in Haiti who after having many children and losing a couple more was pregnant once again. Because of her previous failed attempts, she believed that the child forming inside her was not going to make it and even if it did she didn't have the necessary funds to raise this child. So she set out to the nearest clinic to see if she can schedule an abortion. That clinic like many others around the village did not believe in abortion, those that ran it were religious. However, they noticed that the woman was concerned with the child growing inside her and after some tests assured her that the baby was going to be okay. The woman then explained to them that she cannot provide for the child growing inside her. After a few minutes both the woman and the nurses came to a compromise. She will nurture the baby growing inside her and once it is born she will give the baby to them. The woman agreed. Months had passed and my father was born and just like my grandmother had agreed she placed my father into their hands.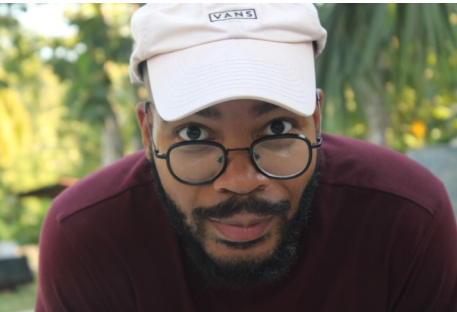 Thank you for reading the Newsletters and for all the positive feedback I enjoyed being able to write them. I was naive to think that all I was going to do while I was in Haiti was observe, take pictures and write stories. I was very much involved in the life and activities of the kids and the staff. I believe I accomplished more than my initial personal goals while staying at POH. I formed relationships with the staff, kids, and a few people from the community, I learned how to read, write and speak Creole better. Learned how to drive a motorcycle (almost broke my leg in the process) and drive through the anxiety-inducing traffic of Haiti. My stay in Haiti taught me so much about myself, my strengths, and my weaknesses. Living in a 3rd country I had no choice but to grow. Even though I had probably spent my summer during one of the worst summers in Haitian history I will be counting the days until I return. Most importantly thank you for your prayers they have kept us safe.