by Louise Penta, Director of Donor Development
Recently, our Vice President of Operations, Brian Hunter and I traveled to Memphis, Tennessee on a mission trip. Our primary focus was to call on our partner, Hope Church, which is the largest Presbyterian Church in the country, with over 5,000 members in the congregation.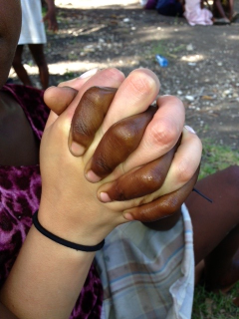 We wanted to share all the good work that was being done at Place of Hope in Haiti — thanks in part to their generosity. Johnny Long, who is the mission's director led us on an impressive tour of Hope Church and educated us on all the various and expansive missions they are involved in. We were fortunate to attend several very inspiring services at Hope Church. Personally, this was a remarkably, spiritual experience for me and so much more than I expected.
Kristy and Lute Dickey hosted a gathering in their beautiful home of 17 Haitian group members who have traveled to Haiti 8-11 times, to work on various projects at Place of Hope in Haiti. It was a wonderful opportunity for me to meet this dedicated group for the first time and for Brian to renew relationships with them.
We shared the many accomplishments at Place of Hope in Haiti, and they shared some meaningful experiences they had at our beautiful compound with the children and staff. All are anxious to return to Haiti once the political climate improves.
Brian Hunter also had the opportunity to meet with several other churches in Memphis to discuss our mission and vision and to deliver our new marketing packets. We hope to schedule many more mission outreach trips in the near future and want to, again, thank Hope Church and our gracious donors for their support. It was truly an unforgettable experience.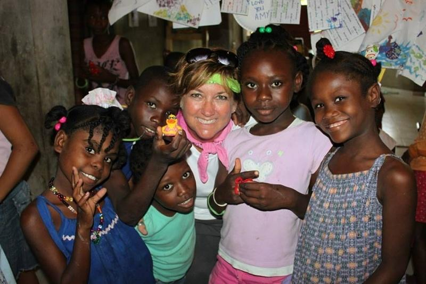 Reminiscing: Hope Church Haitian Team special memories at Place of Hope in Haiti.  "The kids captured our hearts.  We are now intertwined with this family at Place of Hope in Haiti."  Laurie Meier.